Information is a powerful tool for civil society organizations to impose a social change. Christiaan Triebert, journalist and investigator at Bellingcat in the United Kingdom, gives a presentation on how digital open source information can serve in investigation of different issues. In this lecture, Christiaan presents several case studies of positive change in society using such tools.
Christiaan Triebert, Belling Cat star journalist and investigator (UK)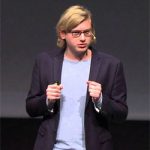 Christiaan is a conflict researcher with Bellingcat, a multi-award winning collective that uses online open source information to investigate armed conflicts and corruption. Among other topics, Christiaan has focused on investigating Russian and Coalition airstrikes in the Middle East both for Bellingcat and in his capacity as geolocation expert for monitoring organisation Airwars. His reconstruction of the Turkish coup d'état attempt won the Innovation Award of the European Press Prize. Christiaan aims to spread Bellingcat's techniques and tools by giving worldwide digital forensics workshops, for example in Iraq, Ukraine and Colombia. He holds a Master's Degree in Conflict, Security & Development from King's College London.
Download presentation (pptx, 234 МБ)
[su_document url="https://elearning.eapcivilsociety.eu/wp-content/uploads/2018/01/Triebert-Open-Data-Investigations.pdf"]