Our e-learning hub offers civil society activists a range of products to assist their learning across eight topic areas: 1) Advocacy & Rights; 2) Civic Tech & Digital Competence; 3) Communication & Media; 4) Energy & Environment; 5) Organisation Development; 6) Participation & Policy-Making; 7) Project Development & Management; and 8)Social Entrepreneurship. Learners can search the hub via formats or by topic area. Most of the learning products are available in English only, but some have multiple language functions, and a few are limited to one local language.

Our e-learning hub benefits from contributions from many different partners, so if you have any recommendations of partner organisations who may want to contribute, please let us know. Use the 'Contact' page to send us details of recommendations as well as any feedback that you may have about the hub.

Welcome to the e-learning hub of the EU-funded 'Eastern Partnership Civil Society Facility' project. It was created to help civil society activists to get access to e-courses and webinars on a wide range of topics. Learn more about our project at www.eapcivilsociety.eu.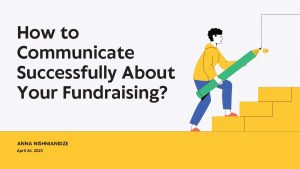 Anna Nishnianidze, the former Head of Communications at Zagoriy Foundation and our EaP Civil Society Fellow, leads a webinar on "How to Communicate Successfully About Your Fundraising". In this webinar Anna presents successful and unsuccessful communications cases and techniques that engage the audience. The webinar also explores how to evaluate the effectiveness of fundraising communications. Anna […]
COURSEs & Video Tutorials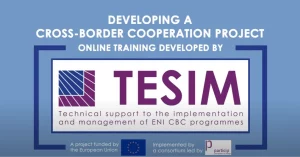 TESIM, the support team assisting cross-border cooperation between organisations in countries in and around the European Union, has produced a series of video tutorials covering 7 steps for successful Project Development.  The videos were not produced for CSOs in the Eastern Partnership, however, they contain clear, generic advice that can be effectively followed by any […]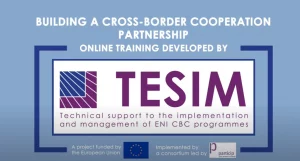 Building a Cross-Border Cooperation Partnership Video Tutorial by TESIM, Technical Support to the Implementation and Management of ENI CBC (European Neighbourhood Instrument Cross Border Cooperation) programmes. The video tutorial on 'Partnership Development' was developed by a support team assisting cross-border cooperation between organisations in countries in and around the European Union. Albeit not designed for […]

We invite civil society organisations from the Eastern Partnership countries to engage with our self-taught version of the Online Course on Leadership for Civil Society Organisations, developed and delivered with our partners Office for European Expertise and Communications. Who is the course for? Civil society leaders / project leaders / programme managers / board members […]

We invite civil society organisations from the Eastern Partnership countries to engage with our self-taught version of the Course for Civil Society Organisations on Sectoral Accountability in the Energy Sector, developed and delivered in partnership with DiXi Group and the Kyiv School of Energy Policy.  Why do you need this course? The sources of energy we […]