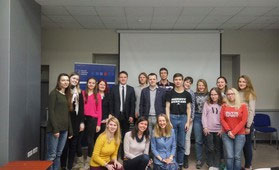 Belarus Office of the Konrad Adenauer Foundation, together with Belarusian educational portal Adukacyja.info, invites young Belarusians to participate in a second edition of blended learning course on European Union.
Course description
The aim of this educational programme is to provide participants the knowledge about the EU's structure, values and current challenges, as well as to deepen understanding about the EU-Belarus relations.
The three-month-course will combine online learning and three face-to-face trainings: online tasks will require approximately three hours per week for reading and completing various homework assignments. The seminars and lectures held by European and Belarusian experts will take place in Belarus and Lithuania.
The first class of the programme "Educate yourself on Europe" was conducted in 2017; some impressions are available here.
The course will start in February, 2018.
Who can apply?
Applications are welcome from Belarusians aged between 18 and 25 years who are interested in European topics. The basic course information will be provided in Belarusian and Russian languages, some materials will be presented in English, therefore good knowledge of spoken and written English is necessary. In order to test English proficiency of applicants, online inteviews might be conducted.
Conditions
Participation in the course is free. Participants who will successfully complete the course will receive a certificate. Organizers will cover travel, visa and accomodation costs related to the participation in the course.
Contact person


PROJECT COORDINATOR EASTERN PARTNERSHIP
Phone: +370 5 212 22 94
Fax:+370 5 212 22 94
[email protected]
Languages: Deutsch,‎ English,‎ русский,‎ Litauisch
More information (in Belarusian): Adukacyja.info
Partners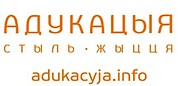 Source: Konrad-Adenauer-Stiftung