by Paul Dalton (DK), Expert on Human Rights, HRBA and Inclusive Governance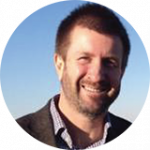 Paul Dalton is a human rights lawyer with 20 years experience working on promotion, protection and realisation of human rights at national level and below. He is currently Team Leader for the EU Armenia RBA and Inclusive Governance project.
Paul's area of speciality is the rights-based approach to development and he has led trainings and provided advice on how to apply the RBA in projects in, among others, Ukraine, Armenia and Azerbaijan.
Download presentation (pdf, 2,0 МB)
[su_document url="https://elearning.eapcivilsociety.eu/wp-content/uploads/2020/08/RBA-EaP-webinar-1.pdf"]
INTRODUCTION TO THE HUMAN RIGHTS BASED APPROACH (pdf, 1,0 МB)
[su_document url="https://elearning.eapcivilsociety.eu/wp-content/uploads/2020/08/finnida-HRBA_manuaali_FINAL_pdf_small2.pdf"]